There are plenty of wound care dressing technologies. Each one claiming that their solution is the most suitable for your wound type, but in fact, they are all right. The problem is that they are all right. As of today, no universal stand-alone technology exists, capable of successful treatment of all wound types in all people. Wound Care is a sophisticated process. In order to be successful, it must make use of various wound care methods and technologies. Different wounds behave differently, even within the same person.
Healing Wounds possesses this variety – At "Healing Wounds" we have all that wound care field has to offer. Ranging from advanced wound care dressings systems produced by several manufactures, Oxygen Wound Therapy System (NATROX) and ultrasonic debridement to gel/ointment/solution and skin based substitute that will promote the cleaning and closure of chronic wounds.

Advanced Wound Care Dressing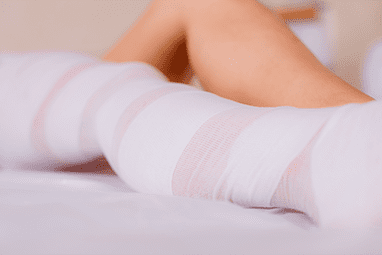 Advanced Wound Care dressings are a group of materials that have certain characteristics, which can be utilized during process of wound healing. They consist of bio-medical materials, composed of elements such as polymers, silver ions, collagen, and other antimicrobial agents aimed to aid the body in wound closure process. Those dressings (not bandages) fight infection, remove excessive exudate, inhibit harmful enzymes etc. Healing Wounds from the house of R-Cure Medical match the right dressing for each wound. We have the skills to determine whether a wound requires silicon dressing tipped with silver ions or if PHMB foam dressing will be the most suited choice. Our team has multiple years of experience and we choose from an assortment of 150 products the most suitable and appropriate dressing to manage the wound, with consideration of its condition and stage.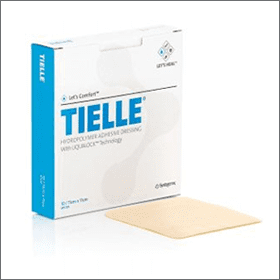 We have Mepilex and Tielle dressings available at our clinic, for treatment of exuding wounds, Octenilin and Cavilon for cleansing and protection of surrounding skin. If the wound is infected we will chose between Silvercel and Actisorb and might use L-Mesitran honey or Tielle PHMB. We possess all sizes and all shapes, ranging from small dressings, sized 7*9 cm and up to large dressing sizes, such as 20*50 cm. All the treatments will be available during your stay with us.
To contact a doctor or nurse with no obligation and no cost, call +972-3-5329157 or leave your details

Unique Wound Care Technologies
We believe that technology must be evidence and clinically based. In addition, wound care technology must be field tested for many years and achieve positive results prior to its release on the market.
NATROX® is a small, portable, mobile phone sized device. It functions by producing concentrated oxygen from the surrounding atmosphere, and passing this down a thin flexible tube so it can be dispersed evenly across the wound bed.
Why is oxygen so important?
Many clinicians have researched the effects of oxygen and its role in wound healing. The research shows that if tissues are not properly oxygenated, wound healing process is greatly reduced. Tissues receive oxygen from two main sources; from the blood supplied by a network of small blood vessels named capillaries, and in addition, wound can receive some oxygen from the atmosphere.
Another technology – SNAP™ Therapy System, combines simplicity of advanced wound dressings with benefits of negative-pressure wound therapy (NPWT) in a discreet design that will not be noticed. The SNAP™ may promote wound healing through by removing small amounts of excessive exudate, infectious material, and tissue debris.
Soring Wound Debridement
Modern procedure for wound debridement and cleansing. Targeted use of physical effects allows for debridement that, while being evidently effective, does not harm healthy tissue, thus making its use particularly attractive, for instance, for wound areas that are hard to reach. If tissue or biofilms form within chronic wounds, those can be regularly and completely cleansed and removed. Utilizing this procedure can be done in clinic outpatient setting and does not require operating the