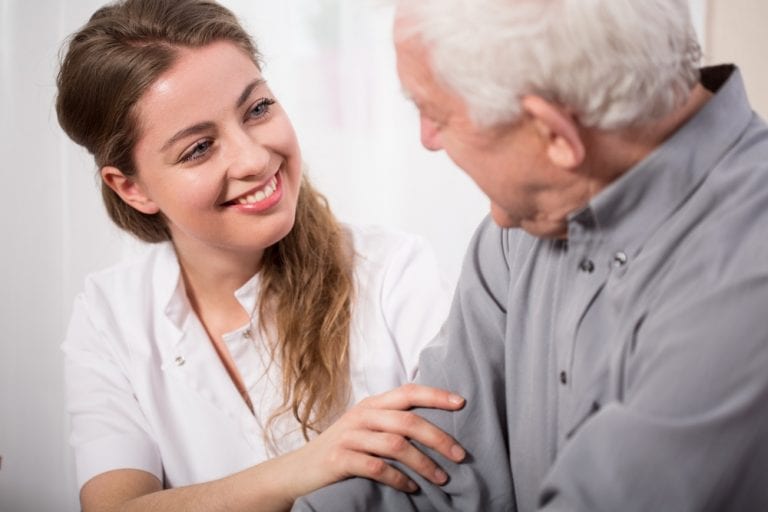 If you or one of your beloved ones is suffering from hard-to-heal wound, a wound, which is not cured within reasonable amount of time, despite medical efforts to treat it, this article is intended for you.
Treatment of hard-to-heal wounds is a prolonged, complex and delicate process. Plethora of factors that affect it, require close monitoring and guidance.
The process is not just about characterizing the wound and adjusting the type of the treatment. It is vital to carry out a comprehensive evaluation of the treated person and not merely the wound. Curing success is depends largely on the speed of referral for treatment,  treatment compliance, medical background, functional status, nutrition, medications, environmental conditions and other complexities that have to be examined.
Appropriate wound care treatment
Hard-to-heal wounds that are not being treated appropriately can aggravate, get infected and, in some cases, even lead to amputation or death. Appropriate wound care treatment also necessitates addressing the following needs:
⦁ Adjustment of treatment according to wound staging
⦁ Infection control
⦁ Pain management
⦁ Preventive treatment of infections and concomitant pressure wounds that may develop
⦁ Adjustment of supportive surfaces (mattress / cushion for pressure sores)
⦁ Maintaining conditions for optimal wound healing 
⦁ Training and empowerment of the caregiver on a daily basis
Domestic treatment of hard-to-heal wounds 
Patients with hard-to-heal wounds are required to visit the clinic frequently. However, in many cases, these patients have difficulty to move or are immobile, which causes major discomfort in reaching the clinic, both for the patient and his family. Many of the patients, suffering from hard-to-heal wounds require domestic care.
Wound is an issue that requires comprehension, knowledge and experience
In Israel, as around the world, there are dedicated trainings for nurses for treatment of hard-to-heal wounds. A private wound care nurse has to be a trained one, who has multiple years of clinical experience in frequent treatment of a variety of hard-to-heal wounds, has acquired wound care training and this is her primary area of expertise.
A private nurse treatment is of great importance – residing within his natural environment creates a comfortable and secure place for the patient. The personal accompaniment allows close monitoring of wound and patient condition and helps to improve it. When the treatment is consistent and continuous, it is possible to create good conditions for wound healing.
The nurse arrives up to the patient's home with all the necessary equipment and carries out an overall evaluation, after which she applies a personalized and focused treatment plan.
Empowerment of primary caregiver 
Upon end of the treatment, the family receives a detailed treatment summary with all the medical recommendations that must be followed. The nurse guides and explains about patient's eligibility for rights from Ministry of Health. In case of a pressure wound, an in-depth explanation is provided with regard to mattress/cushion for pressure wounds and additional means for relief upon posture changes and pressure dissipation.
The nurse provides the knowledge to primary caregiver and family members, and guides them on how to continue with daily wound care. Between visits to patient's home, it is advisable to maintain contact with her by phone, sending her photos, and consulting her if necessary.
Personalized medicine by a private nurse for domestic wound care:
⦁ Getting the most professional treatment, from qualified professionals that this is their area of expertise
⦁ Quick, focused and personalized care
⦁ Domestic care – far away from the risk of being contaminated with nosocomial infections
⦁ Building up a personalized plan for the patient and its application within his natural environment
⦁ Personal accompaniment and guidance for primary caregiver and family members
⦁ Telephone based counseling in between visits
⦁ Immediate treatment with maximal comfort
⦁ Concentrating all of the information in a single place
⦁ Reduction of associated expenses – traveling to clinics, parking time and so on